Headphonies Provide Real Style, Sounds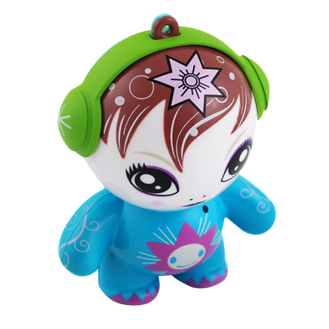 We here at RadarOnline.com are always looking out for the newest and cutest technological innovations, and we've got a new one that blends the best of technology and style, geared to your young'uns: the Headphonies.
The limited-edition, 3-inch unit is part functional speaker, part kitschy collectible. It comes in figurine form in styles such as Sumo, Sunny, Striker, Inked, Koko and Sinister. Past retired models include Modern Hero, Pink Bear, Ninja, Diver, Anarchy and Mad Ape.
Article continues below advertisement
The speaker retails for a suggested $19.95; for more info, check out www.headphonies.com.