Environmentally Protecting One iPhone at A Time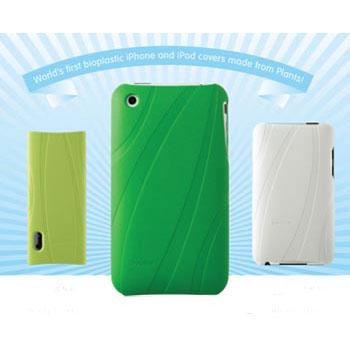 Like many Americans our lifeline lies within a little device called the iPhone. It allows you to check emails, search the web, and listen to music -- the down side? No insurance. It's important to find the best protection since it's ineligible for insurance coverage. Why not protect your iphone with Mother Nature?
Logitech's Fantasy Collection Of Mice
Bioserie has created a line of bioplastic iphone covers that claim to deliver total protection while being eco-friendly. This iPhone cover consists of a unique blend of biodegradable and environmentally friendly components, all derived from plants and annually renewable natural resources, not petrochemicals.
Article continues below advertisement
Each cover easily snaps onto the iphone, securely holding it in place for complete protection. Bioserie offers this case in six colors, perfect for anyone.
We were lucky enough to snag a cover for ourselves, and were impressed with the durability and style it gave our iPhone. The case is so solid, it is hard to believe it is created from plant life. The textured rear improves the grip and weighs only 14 grams. What a better way to protect our cell phone, if not with our environment.