Spruce Up Your Desktop With Logitech's Fantasy Collection!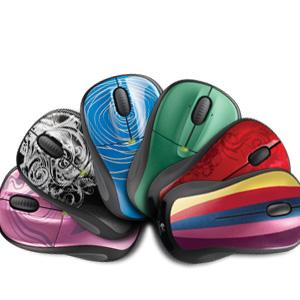 These days, fashion isn't just restricted to what you wear: from cell phone cases to key chains to lighters, people are using everyday items to express themselves more than ever before.
That said, the folks at Logitech have taken it up a notch with the Logitech Fantasy Collection, a new line of designer mouses in dreamy colors and fanciful designs to suit every type of style, personality or imagination. Each has a story to tell and adds an artful touch, pardon the pun, to your everyday tasks.
Article continues below advertisement