Get Some Juice In Reserve!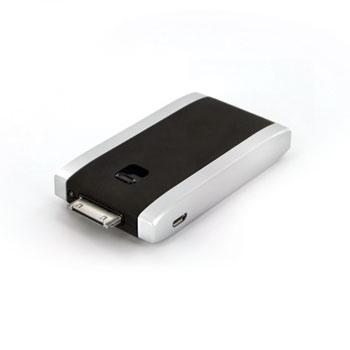 Love your iPhone but hate the battery? Carry the Mophie "Juice Pack Reserve" and you'll never be out of power again. The advanced battery cell charges your phone at up to twice as fast as any other charger out ther, which is what you need if you've gone to the red battery signal on your gadget.
It works with every model and generation of iPod and iPhone, and is certified by Apple.
We also like the sleek two-tone metallic silver and black design, which looks as modern as the iPhone, and it has a handy, retractable 30-pin connector, which makes it easy to travel with. And just in case you find yourself in the dark, it also functions as a LED flashlight!
Article continues below advertisement
The 1000 mAh external battery retails for $39.95 and the 1500 mAh External Battery sells for $59.95.