iPhone 4 Users: Lock Down The Fort With OtterBox Defender Series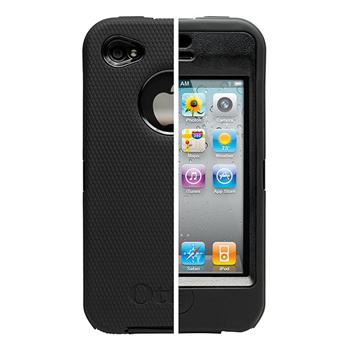 Contacts, pictures, videos, downloads, personal info and so much more -- you're storing plenty of precious cargo in your iPhone 4, aren't you?
Now, its time to secure the fort with the OtterBox Defender Series for iPhone 4, the best product of its kind to protect your phone and the precious info it contains, against bumps, shocks, drops and dust.
Logitech's Fantasy Collection Of Mice:
The OtterBox Defender Series for iPhone 4 stakes its claim as the best product on the market for its purposes, with features such as: coating on outside of touch screen membrane resistant to finger prints; fine interior texturing of touch screen membrane, eliminating static, bubbles and oil buildup; and an inner felt liner to cushion the device.
Article continues below advertisement