Gear4's AlarmDock Reveal: The Swiss Army Knife For Your iLife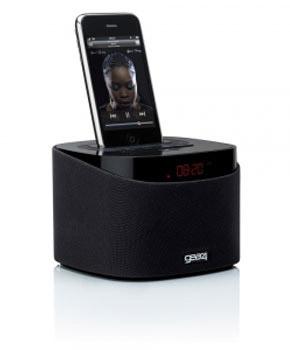 It wakes you up. It plays your music. It charges your Apple gadgets.
It slices, dices and purees! (OK, not really.)
We're talking about Gear4's AlarmDock Reveal, the company's an-all-in-one entity for your iPod that works with iPhone certified. (This speaker plays and charges the iPhone 4, but is not yet officially certified by Apple.)
Euro Glam Headset For Your Cell Phone
Gear4's AlarmDock Reveal will charge up your player while docked and comes complete with adapters to ensure a snug fit.
Article continues below advertisement
The AlarmDock Reveal's additional features include: an FM radio with five programmable preset stations; two alarms that can each be set to wake you up to radio, your iPod / iPhone or buzzer; and a dimmable LCD display.
It will be available early October for approx. $69.99