Brando's New MP3 Skull Speaker Scary Good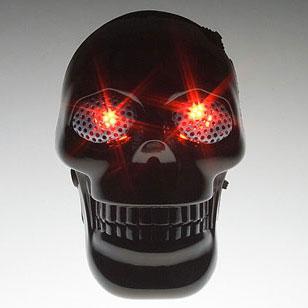 With so many MP3 players and portable speakers on the market these days, consumers have more options than ever before to find a unit that has style, substance and value.
Brando has achieved all three with their new USB Skull MP3 Player, which is designed in the frighteningly cool shape of a skull (with speakers for eyes!) and the perfect accessory for Halloween parties, long rides or just to impress your friends.
Article continues below advertisement
Headphonies Provide Real Style, Sounds
The USB Skull MP3 Player comes with a built-in rechargeable battery and is lightweight, small and compact at only 90 grams, meaning you can take it just about anywhere. Its 3.5mm audio plug is able to connect with most MP3s, MP4s, Notebooks and other personal electronic products as a source component, and it comes with both an audio cable and power cable.
Best of all, at only $18, its a steal -- for more info, check out http://usb.brando.com/