Watch TV With An Emmy Nominee!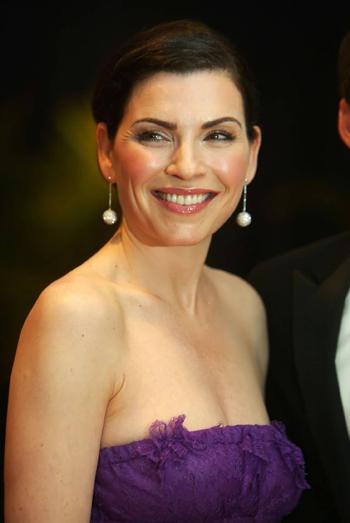 Want to go inside the home of an Emmy nominee?
Emmy Presenters List Is Star Studded
Netflix's "Watch Instantly List" program has been revealed on the Netflix Facebook page, where readers can get a peek at what their favorite television stars are watching leading up to the Emmy Awards on August 29.
The Good Wife's Juliana Margulies has Being There, Buena Vista Social Club, Kramer vs. Kramer, Shampoo, Stand By Me, Tender Mercies and the classic Mr. Smith Goes to Washington on her queue.
Article continues below advertisement
Julia Louis-Dreyfus of The New Adventures of Old Christine has a more comedy-filled line-up including The Big Lebowski, Best In Show, Hairspray, and Monty Python's Meaning of Life.