Emmy Presenters List Is Star Studded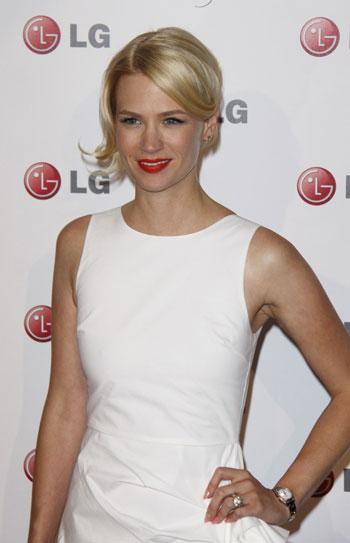 Regardless of who wins or loses, this year's Emmy Awards are offering up plenty of star power through its presenters roster.
VIDEO: Stars Dish At Man Men Premiere
The August 29 show's list will include a smattering of nominees and famous faces from the current crop of hot TV shows.
VIDEO: Lea Michele Reveals Emmy Dress Secrets During Her Girl's Night Out
Glee's Matthew Morrison and Mad Men's January Jones will join Modern Family's Sofia Vergara, nominee Julianna Marguilies, Ricky Gervais, John Krasinski, Stephen Colbert, Tina Fey, Edie Falco, Will Arnett, and Laurence Fishburne.
Article continues below advertisement
The ceremony, which will be hosted by Jimmy Fallon, will be broadcast live at 5 pm PT/6 pm ET on NBC.