Vienna Girardi's New Man Is A College Boy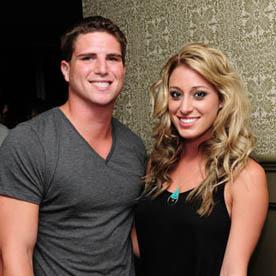 Vienna Girardi has replaced airline pilot Jake Pavelka with college student John Sala, RadarOnline.com has learned.
Girardi has been Tweeting about her new guy but other than his name, nothing about him was known until Friday. "John Sala is in college studying biochemical engineering," Girardi's rep told People.
"He and Vienna met on a vacation in the Bahamas two years ago, and have remained friendly since. He recently came to L.A. to visit her, and the two of them are taking things show."
Article continues below advertisement
Vienna, 24, was part of reality TV's most talked-about bust-up when she and The Bachelor Jake Pavelka nearly came to blows during an ABC special about the end of their romance.
Since then she has been on a non-stop whirl of public appearances, but obviously also found time for a new romance.