VIDEO: Jennifer Aniston Says Credit Card Scam Suspect 'Not Cool'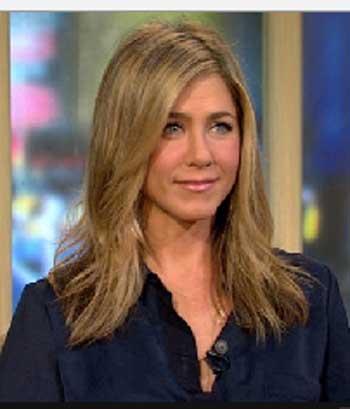 Jennifer Aniston talked about her connection to a Beverly Hills hair salon owner who was arrested Wednesday on accusations she scammed almost $300,000 in credit card charges from her high-profile client roster, which included the likes of the Friends star, Anne Hathaway and Cher, among others.
Watch the clip on RadarOnline.com
Aniston -- on Good Morning America Thursday to promote her new film, The Switch -- said that she'd stopped frequenting Chez Gabriela Studio around 2005 because she had a situation with owner Maria Gabriella Perez "that was not cool."
Article continues below advertisement
Anne, Jennifer, Cher Among Stars Scammed By Salon Owner
"I sort of stopped going to her -- paid her the money and left," Aniston said of her severance with the salon. "I knew something like this would eventually happen, because there's no way you can get away with that."
Liv Tyler, Melanie Griffith and jewelry designer Loree Rodkin were also among the celebs Perez gathered information on, according to investigators, who said the scam occurred when the credit card numbers were both electronically "skimmed" and entered manually.
Perez, 51, is charged with two counts of access device fraud, and is facing up to 25 years in federal prison if convicted, prosecutors said.  She's expected to appear in Federal Court Thursday.
Aniston's new film, The Switch, hits theaters Friday.