Anne, Jennifer, Cher Among Stars Scammed By Salon Owner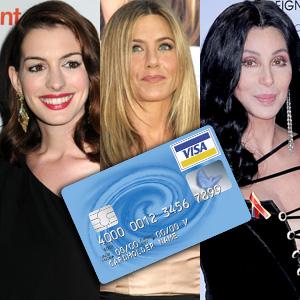 Maria Gabriella Perez, the owner of Beverly Hills beauty salon Chez Gabriela Studio, will appear in Federal Court Thursday, one day after being arested for allegedly stealing credit card information from her star-studded clients, and charging almost $300,000 to their cards illegally, RadarOnline.com has learned.
Jennifer Aniston, Anne Hathaway, Liv Tyler, Melanie Griffith, Cher and jewelry designer Loree Rodkin were among the people Perez gathered information on, according to investigators, who added that the scam occurred when the credit card numbers were both electronically "skimmed" and entered manually.
Article continues below advertisement
Daughter Of Ex-NY Mayor Rudy Giuliani Accused Of Shoplifting At Sephora
Rodkin told investigators "she had spoken with several other high-profile victims who stated that, after legitimately paying for services at the studio, charges from the studio would appear on their credit cards without authorization.''
Rodkin's card was illegally charged to the tune of $68,000, while Tyler's cards were racked up with $214,000 in fraudulent charges in 2009 from the salon, investigators said.
Perez, 51, was arrested Wednesday by Secret Service agents at her business. She faces two counts of fraud that carries a maximum prison sentence of 25 years if she is convicted.
Her attorney, Jerod Gunsberg, said his client will be exonerated of all the charges.