Tiger Woods' Golf Game Collapses Along With His Marriage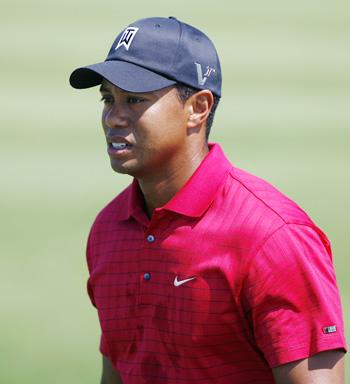 Tiger Woods is having his worst tournament performance since turning pro in 1996, RadarOnline.com has confirmed.
Woods is playing in the WGC Bridgestone Invitational, an event he has won seven times. At the end of Saturday's play, Tiger was tied for 78the place. There are 80 players competing. It's a stunning implosion of Woods' once unbeatable game.
Today's round of 75 was Tiger's worst ever in the 47 professional rounds he's played at the Firestone Country Club in Akron Ohio, and his worst-ever round in relationship to par on any course since he started on the PGA tour in 1996.
Article continues below advertisement
The final indignity? Unless rival Phil Mickelson somehow self-destructs, he will take over as the world's # 1 ranked golfer when the Bridgestone Invitational wraps up Sunday. That's a position Tiger has held for a staggering 270 weeks.
Then again, the meltdown of Tiger's marriage to Elin Nordegren has been one of the most staggering scandals in celebrity history.