Sylvester Stallone Makes Jennifer Aniston Expendable At the Box Office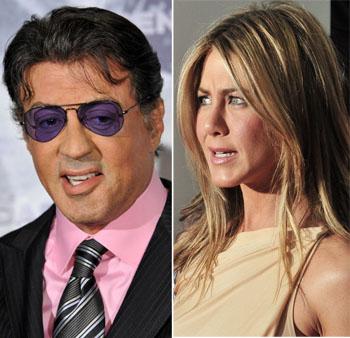 Jennifer Aniston's streak of box office bombs continued this weekend with The Switch opening in a desperate 8th place, pulling in only $8.1 million in ticket sales.
Aniston was annihilated by The Expendables, that conglomerate of aging action stars including Sylvester Stallone (who also directed), Jet Li, Jason Statham and even Gov. Arnold Schwarzenneger in a cameo. In its second week, The Expendables outdrew Aniston more than 2-1, taking in $17.2 million.
Article continues below advertisement
Even vampires (Vampires Suck), lottery winners (Lottery Ticket) and fish (Piranha 3D) had more box office appeal than The Switch, which also stars Jason Bateman.
A Marley & Me sequel is sounding pretty good right now.