"Super-duper Excited!" Robyn To Play VMA's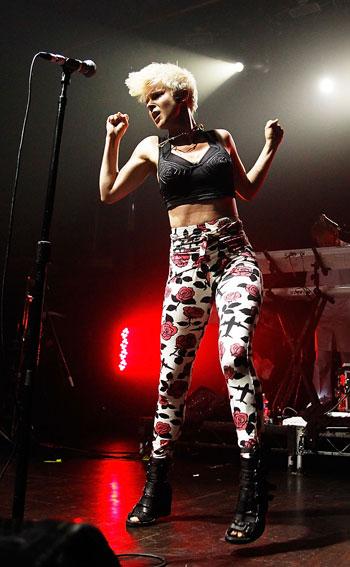 Swedish pop star Robyn is confirmed to play the 2010 MTV Video Music Awards with "house band" Deadmau5 on September 12 live from Los Angeles.
"Deadmau5 is fantastic and I'm super-duper excited to be able to perform for the VMA audience," she said in an e-mail. "I'm gonna be 'dancing on my own'!"
Justin Bieber TO Make VMA Debut
The pop-y star is known for her high-energy live shows and dance numbers, such as Don't F---- Tell Me What To Do.
Article continues below advertisement
The 27th annual MTV Video Music Awards will be broadcast live from the Nokia Theatre in Los Angeles on Sunday, September 12, at 9 p.m. ET. For more information on the VMAs, visit http://www.mtv.com/ontv/vma/2010/