Sean Penn And Robyn Wright's Divorce Finalized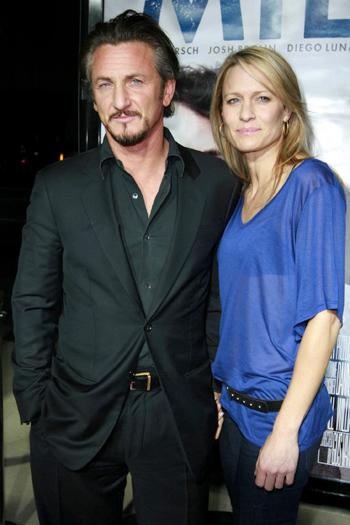 Actor Sean Penn's divorce from wife Robin Wright was made official on July 22nd, RadarOnline.com has learned.
COURT DOCUMENT: Read The Divorce Judgement
The judgment papers were filed with the Marin County Superior Court and named Robin as the petitioner and the Oscar winner as the respondent.
After getting married on April 27, 1996, the Penn's had gone through repeated rough patches in their relationship. Robin filed for divorce in December 2007 citing irreconcilable differences but had a change of heart and withdrew it six months later.
Article continues below advertisement
Sean Penn Charged With Battery & Vandalism
Sadly, the writing was already on the wall and they finally separated officially on August 12, 2009.
The couple have a minor child, Hopper Jack – who will turn 17 on Friday – and will remain in the joint custody of his estranged parents. The Penn's also have an older son named Dylan Francis who is 19.
They Hollywood power couple had a pre-nuptial agreement but details have not been released, no will the divorce settlement.