Whoopi Goldberg Quits London Show After Her Mom Suffers A Stroke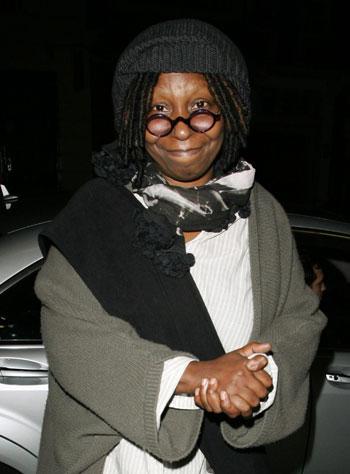 Whoopi Goldberg's mom, Emma, has suffered a severe stroke, forcing Goldberg to quit the West End production of Sister Act.
According to Goldberg's rep, The View co-host dashed out of London and flew back to America to be with her family during this difficult time.
VIDEO: Whoopi Makes "No Apologies" For Backstage Fight With White House Gatecrasher
Goldberg, 54, was set to play Mother Superior in the convent-set musical - which she also co-produced - until the end of the month.
Article continues below advertisement
But the family crisis means she will not be returning to the show.
EXCLUSIVE: Gloria Allred's Open Letter To Whoopi: Don't Blame Domestic Violence Victims
Brad Cafarelli, Goldberg's publicist, has issued the following statement: The role of 'Mother Superior' will be played by Ms. Goldberg's understudy until Thursday 2 September, when Sally Dexter will assume the role. Ms Goldberg is very sorry not to be able to perform as planned and the thoughts and sincere best wishes of the Producers and the entire Sister Act Company are with her at this difficult time.
The show is scheduled to open on Broadway next year.