Exclusive
RADAR EXCLUSIVE: Lindsay Lohan Signs Rehab Discharge Papers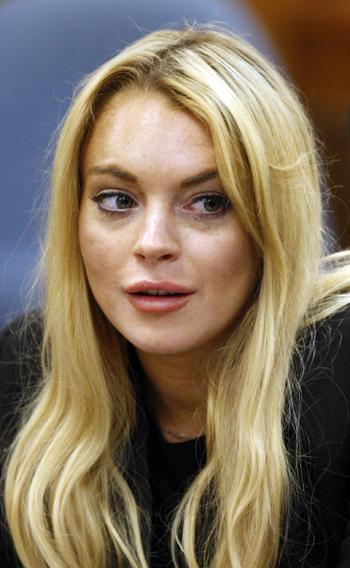 Lindsay Lohan signed her rehab discharge papers on Tuesday, RadarOnline.com is reporting exclusively.
In a sudden and surprising decision, Lindsay will be released from her court-ordered drug and alcohol rehabilitation at UCLA Medical Center early – and may be out as early as Tuesday, RadarOnline.com has learned.
Lohan had a court hearing scheduled for Wednesday but a plan was secretly formulated to release her Tuesday and avoid a media frenzy. It is possible her release could be delayed to Wednesday, but RadarOnline.com learned that everything is set for her release, including a three-car decoy to get her out of UCLA and away from the media.
Article continues below advertisement
Judge Elden Fox is overseeing her case.
RadarOnline.com has also learned exclusively that Lindsay will continue outpatient treatment at UCLA two to three times per week.
She is on day 22 of her 90-day treatment program. Her early release is an apparent and calculated move to avoid media attention.
RadarOnline.com also has learned that Lindsay is hoping to get permission to go to New York in early September.
The 24-year-old was sentenced to serve 90 days in jail, followed by a three-month stint in rehab for probation violations stemming from her 2007 DUI conviction.
After 14 days in custody at the Century Regional Detention Center in Lynwood, Lohan was discharged early and sent to UCLA.