Police Report Reveals Charlie Sheen Taking Pills to Control His Boozing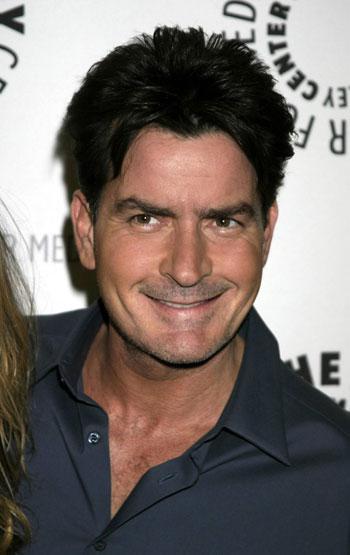 Charlie Sheen's personal assistant/sober coach told cops the Two and a Half Men star uses a prescription medication that helps curb his desire to drink alcohol, RadarOnline.com has uncovered.
Sammy Kent, hired by Sheen to help maintain his sobriety, told police that Sheen's soon-to-be ex-wife Brooke Mueller had stolen one of the actor's Gabapentin pills before their Christmas confrontation, contributing to their confrontation.
Article continues below advertisement
Kent explained in the police report obtained by RadarOnline.com that Gabapentin "is a medication that helps people deal with the desires to drink alcohol."
"It's actually an anti-seizure medication, but also curbs the appetite for alcohol," he stated in the documents. Clinical studies show individuals often become sick when taking the drug and drinking.
Gabapentin is a generic brand of Neurontin.
Kent told police that after Mueller confessed to Sheen she had stolen the pill and apologized, the actor became extremely angry using a "loud tone of voice." And although the argument quickly simmered that night, it resurfaced the following morning when Kent woke up to yelling upstairs.
He found the two in the middle of a heated argument where Muller was "hysterical and highly animated," accusing Sheen of "using a knife against her," which the actor denied.
At that time Kent said Sheen asked him to "pack his bags and call a cab" in an effort "to leave the house and the situation," but the police had already arrived.
Kent had been hired to counsel Sheen while in Aspen so he could maintain his sobriety. He had only been working with Sheen for just over one week when the incident in Aspen occurred.