PHOTOS: Snooki Makes Out With New Boyfriend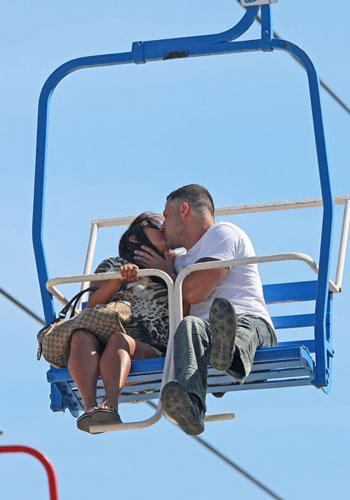 Snooki wants everybody to know there is a new Guido in her life. RadarOnline.com has the explosive pictures of the two in full make-out mode on the Sky Ride at the Seaside Heights Boardwalk.
The Jersey Shore starlet is apparently done with her ex-boyfriend Emilio Masella for good.  She and the new muscleman kissed up a storm on the Sky Ride and then hit up EJ's Tavern together.
In an exclusive interview with RadarOnline.com, Emilio called Snooki a "wh*re" for apparently cheating on him with her JS housemate Vinny.
Article continues below advertisement