PHOTOS: Scandalous Bikini Babes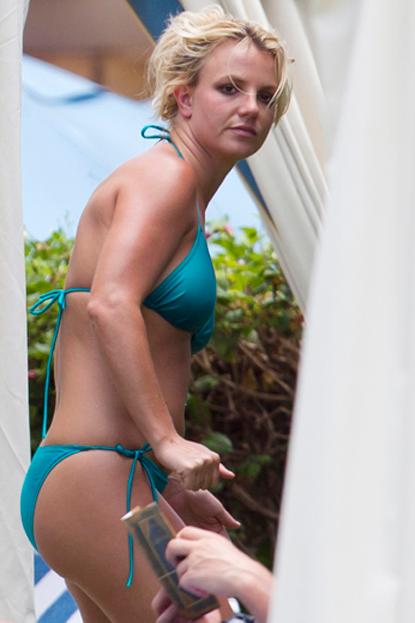 If necessity is the mother of invention, then in Hollywood, scandal is the mother of reinvention.
RadarOnline.com is chronicling some of the biggest "oops" moments for the sexiest celebrities in town.
Though she is now in a stable, committed relationship with her former agent Jason Trawick, it wasn't so long ago that Britney Spears was spiraling out of control. She shaved her head, lost custody of her kids, and even dated a paparazzi photographer.
Article continues below advertisement
Vanessa Hudgens also had a good-girl-gone-bad moment when naked photos of her surfaced on the internet. Since then, she has bounced back and still has Zac Efron on her arm. Meanwhile, Carrie Prejean -- the beauty queen who lost her crown and made controversial anti-gay marriage comments -- is newly wed to a NFL football player.
As for those infamous sex tapes, the leader of the pack Pamela Anderson is now known for her PETA work and her stint on Dancing with the Stars. Fellow DWTS alum Kim Kardashian also capitalized on her naked notoriety with a hit reality show and several endorsements.
Supermodel Kate Moss may have had a dry spell endorsements-wise shortly after photos of her sniffing a white substance (which was believed to be cocaine) were published, but she is back on top with ad campaigns for the likes of Versace and YSL. Demi Moore also had a drug-related setback, but after going to rehab she re-joined St. Elmo's Fire and continued to be an even bigger star.