PHOTOS: Jada Pinkett-Smith Muscles Her Way Through New York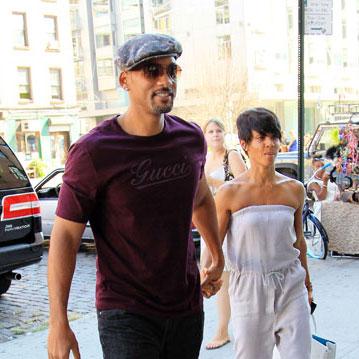 Well someone's been doing their push-ups! (And their sit-ups, and their squats ...)
Will and Jada Pinkett-Smith were seen at Soho House in New York's Meat Packing District Sunday, and the wife of the Ali star showed off a near-bodybuilder's physique in these pictures RadarOnline.com has for you.
Karate Kid Kicks The A-Team's Box Office Butt
The 38-year-old mother-of-two wore a strapless jumpsuit that showcased her back and arms, which look like they could've been sculpted out of granite. Will, in great shape himself, maintained his retro-cool in a Gucci T-shirt and cheese cutter cap.
Article continues below advertisement