PHOTOS: Alessandra Ambrosio - Red Hot In Red Bikini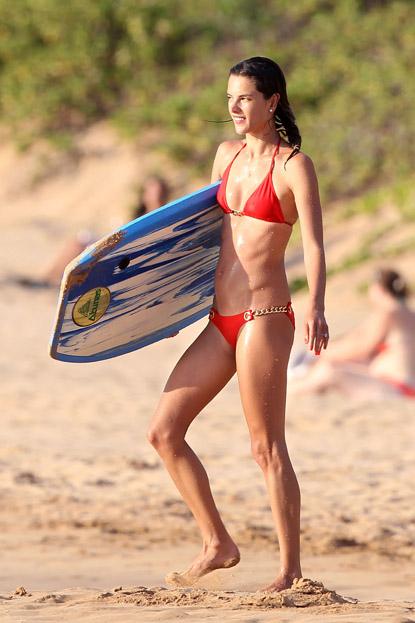 Motherhood never looked so good.
Victoria's Secret stunner Alessandra Ambrosio enjoyed a day at the beach with her fiancé Jamie Mazur and daughter Anja Louise in Maui, Hawaii Sunday, and RadarOnline.com has all the pictures for you.
The wiry 29-year-old Brazilian sported a red bikini as she played with her daughter in both the water and the sand, even making a sandcastle with the adorable 1-year-old.
Article continues below advertisement
Ambrosio's sleek body showed no flaws, looking photoshoot ready on the model's off day. Mazur eventually showed up and took Anja, leaving Ambrosio to get in a little boogie boarding on what we understand was the last day of the family's vacation.