Miracle in a Jar?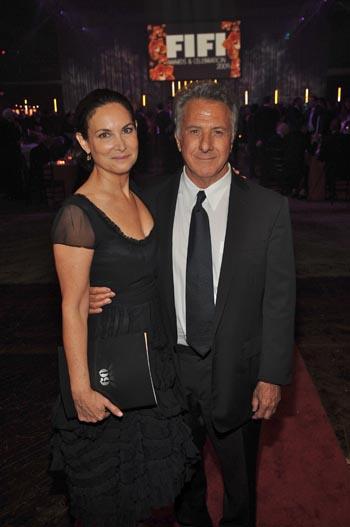 In this day and age, many of us struggle with dry dehydrated hands and rough cracked feet. There are many products on the market that promise to "fix" dry problematic areas; but in actuality leave us with a greasy chaos.
Lisa Hoffman's Hand and Foot Butter from her Spa Bath Collection aims to cleanse, protect, nourish and moisturize dry skin for a softer and more radiant finish. This product is made from Shea butter and other botanicals which claim to moisturize and soften , while acai and grape seed oil supply antioxidant protection.
Article continues below advertisement
Beauty Review : Kat Von D Temporary Tattoos
Lisa Hoffman has spent years traveling the world with her Hollywood husband, Dustin, and their six children.  Throughout her travels Lisa explored different exotic rainforests uncovering beauty secrets from around the globe. Her use of the Madagascar Orchid is designed to complement a woman's aromas and deliver the most sensual and hydrating application.
We were able to get our hands on a jar of the Hand and Foot Butter, and were thrilled with the results. It has a very feminine scent which is appropriate for a day in the office or a night on the town. The luxurious cream soaked into our skin within minutes of application. Our hands remained soft and smooth throughout the day, even our cuticles felt more refined.
Tune in to QVC August 27th at 9am EST to see Lisa Hoffman's launch the new Madagascar Orchid Oil. We will be giving away a package worth over $300 so stay tuned to our Beauty section!