Exclusive
Judge To Issue Mystery Ruling In Lindsay Lohan Case Tuesday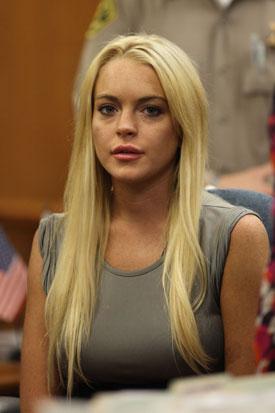 A mystery ruling in the ongoing court proceedings of troubled starlet Lindsay Lohan will be issued by Judge Elden Fox Tuesday afternoon, Los Angeles Superior Court officials said Monday.
As RadarOnline.com previously reported, Lohan's attorney Shawn Chapman Holley is slated to attend a probation modification hearing Wednesday, along with prosecutors in the case, in hopes of getting the Mean Girls star out of rehab early, as her doctors at UCLA Medical Center believe she does not need more than 30 days of treatment.
Article continues below advertisement
Lohan, 24, was sentenced by the first presiding judge in the case, Judge Marsha Revel, to serve 90 days in jail, followed by 90 days of rehab for probation violations stemming from her 2007 DUI conviction.
Lohan began serving her sentence July 20 at the Century Regional Detention Center in Lynwood, California. After two weeks in custody, Lohan on August 2 was discharged from the CRDC early for good behavior and overcrowding, and taken directly to UCLA Medical Center to begin the rehabilitation stage of her sentence.
Lohan appears in the film Machete, which hits theaters September 3.
Stay with RadarOnline.com for more Lindsay Lohan news as it breaks.