Johnny Depp: Free The West Memphis Three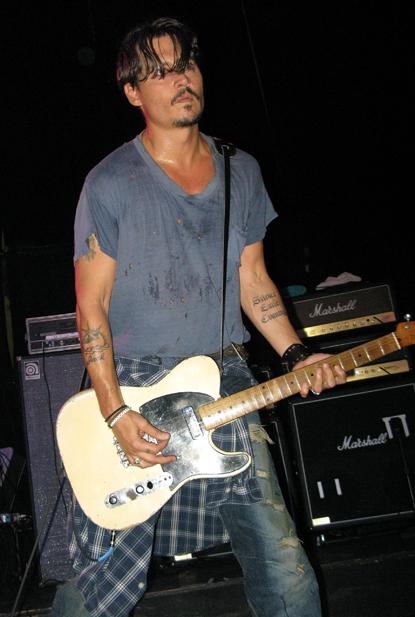 Johnny Depp, along with Eddie Vedder of Pearl Jam and Dixie Chicks' Natalie Maines, held a music and poetry session Saturday to help raise money to pay legal fees for the West Memphis Three, RadarOnline.com has learned.
The West Memphis Three are Jason Baldwin, Damien Echols and Jessie Misskelley, Jr., three men convicted in the 1993 murders of three West Memphis 8-year-old boys. Depp has gone on record saying he believes the three men wrongfully accused of the crimes and vowed to help raise legal fees to help with their defense.
Article continues below advertisement
More than 2,000 people packed Little Rock's Robinson Center Music Hall to support the West Memphis Three. Many in Arkansas say the West Memphis Three were wrongfully tried and convicted.
Depp and other celebrities are not the only ones asking for the release of the three men. Some of the parents of the three children killed now back the convicted getting new trials and hope celebrities like Depp and others will bring national attention.
Depp grew up Owensboro, Kentucky, about 200 miles outside Arkansas.
RELATED STORIES:
Johnny Depp: Shirtless & Sexy In Hawaii
EXCLUSIVE: Chicago Waiter "Delighted" Over $4,000 Tip From Johnny Depp
Depp and Jolie Film in The Canals