Hotel Monteleone: A Classy Historic Hotel In The Middle Of The French Quarter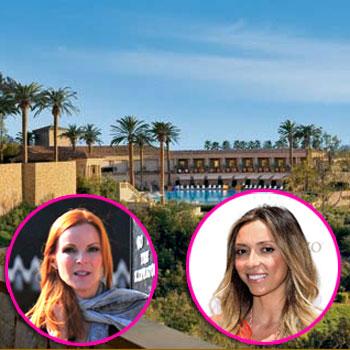 Article continues below advertisement
A New York Hotel With A Sexy Connection: The Hotel Giraffe
The lobby is a refreshing burst of old world grandeur in this modern day of sleek lines, chrome, and glass. With its heavy upholstery, imposing grandfather clock, and sparking chandeliers and gilded mirrors, the Hotel Monteleone is like a fussy yet elegant Grande Dame. Near the hotel's entrance, there are displays sprinkled with relics about the building's famous former inhabitants: Ernest Hemingway memorialized the hotel in his short story "Night Before Battle," Truman Capote was practically born there (his mom stayed at the hotel before the staff transferred her to Touro Infirmary where Truman as actually born), and Tennessee Williams' love for the place is showcased in his play The Rose Tattoo. It's not just a place to stay, it's a place to love.
Las Vegas For Grown-Ups: Spa, Shows and World-Class Supper
Another lobby destination not to miss: the world famous Carousel Bar. To the right of the lobby, the classic piano bar-like setting gets a touch of fantasy thanks to the invoked carnival theme. The bar works like a carousel, revolving ever so slowly that every few minutes (give or take), those standing find themselves shuffling to keep pace with their seated counterparts. All the bartenders exhibited that classic warm charm expected from anyone south of the Mason-Dixon line so taking in a pour or two was a pleasure.
Article continues below advertisement
Esmerelda: Jewel In The Desert
The rooms extend the same touches of opulence. The slightly outdated décor (flowered drapes, dark marble and granite with gold trim in the bathroom) can be forgiven because the overall effect is still downright charming. You want something that has a similar cadence and underlying decadence to New Orleans. The soaking bathtub was a generous size and separate from the roomy shower. As for the bed? Cushy and comfy though the sheets could be a little more luxe and smooth. One thing that is worth mentioning: the room service is delicious. Our pick: the chicken pot pie.
Thankfully (since all the butter, liquor, and sugar adds up!) the gym is state of the art. The cardio machines line up alongside the two walls of windows with view of the city and the great Mississippi River. Steps from the gym is the hotel's pool which adds a nice respite from the often sweltering Louisiana heat.
A walk away from Bourbon Street, the hotel is a nice stroll to the nightlife scene but located on a quiet street dotted with antique shops so you get a respite from the antics.
While there are countless places to stay in the French Quarter, the Hotel Monteleone really is the belle of the ball.