Gwen Stefani Is A Mirror Image Of Marilyn Monroe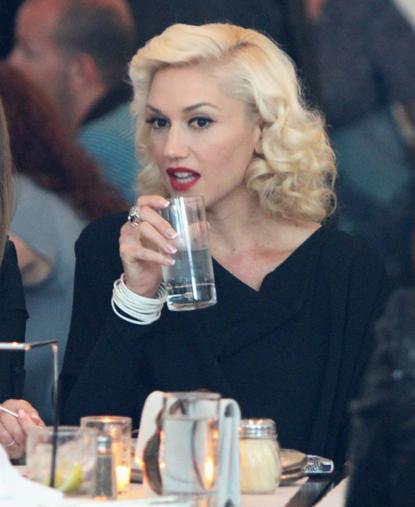 Even when she's out having fun with friends and not on the red carpet, fashionista Gwen Stefani always looks flawless!
PHOTO: Star Style Inspired By Marilyn Monroe
The singer was the definition of old Hollywood glamour when she enjoyed a night fun dinner with her girlfriends followed by the Lady Gaga concert in Los Angeles on Thursday. But instead of dressing like a Little Monster and copying Gaga's trashy style, Gwen was the mirror image of iconic blonde bombshell, Marilyn Monroe.
Article continues below advertisement
With her coiffed blonde hair, bright red lips, long luscious lashes and a subtly accessorized little black dress, Stefani was the perfect modern incarnation of her idol.
The Sweet Escape singer has admitted she is a big fan of Marilyn and doesn't mind being compared to her.
"Growing up in LA, I was fascinated with starlets. My room was covered with Marilyn Monroe posters and I loved early Hollywood. It's such a glamorous era," Gwen has said in the past, she even named her dog after the late actress!