Getting Red Carpet Ready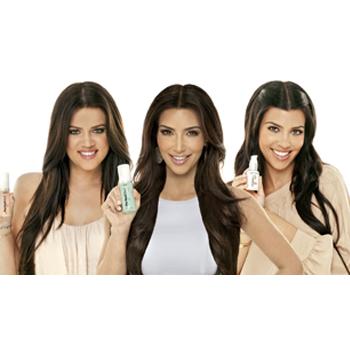 Walking the Red Carpet is no easy task. Celebrities don't just wake up with a dewy glow and perfectly coiffed hair, you know. It takes tons of product,time, and a team of make-up, stylists and hair people. With the Emmys just around the corner, it's a perfect time to perfect your look.
We don't know about you, but we don't have "team" but we do use some of the same products, even if Emmy night means pizza on the couch.
Article continues below advertisement
These are five of our favorites.
1) Relaxation is Key
Before you even get started preparing and primping, relax and calm your pre-Emmy jitters with Ecoya ($50.00) soy candles. Light one of the Sorrento candles, close your eyes and breathe in the all-natural scent. Nominees such as Toni Collette and Glenn Close swear it makes them calmer.
2. Perfect Complexion
Glee's leading lady and nominee, Lea Michele takes tips from the Kardashian sisters and uses their skin clearing system, PerfectSkin, ($29.95) can make you look just that-perfect at the Emmys - or on your couch.There is no use having a gorgeous hair style and perfect make up if skin blemishes creep through and ruin your look.
3. Glowing Skin
A dress that shows some skin requires a flattering tan to show it off. Get a spray tan two days prior to the Emmys. Rushed for time? Try Kristin Chenoweth's trick and look like you just returned from a tropical vacation with a self-tanner like Jergens natural glow EXPRESS Body Moisturizer ($8.99). In just one day you'll get a subtle glow and within three days, you'll have a glorious (and skin-healthy) tan, without looking orange or streaky.
Article continues below advertisement
Do Celebs Look Better With Long Or Short Hair?
4. A Bright Smile
With a healthy glow, nothing complements your skin more than a bright white smile. Use Crest Whitestrips Pro Effects, ($29.99) 10 days before the Emmys, or any big event, to get your best smile.
5. Polished Nails
A mani/pedi is a great way to make you feel all dolled up for a special occasion. But sitting in a salon may require time that you don't have. To get beautiful nails quickly, try one of the the fast-drying colors from Sally Hansen's Insta-Dri nail color collection and in 60 seconds you'll have dry nails minutes before hitting the Emmy Red Carpet! Or, your couch.
If you have any beauty tips, pls use the comment box to send them our way!
By Evan Hosie