Face Magnets: A Natural Face-lift?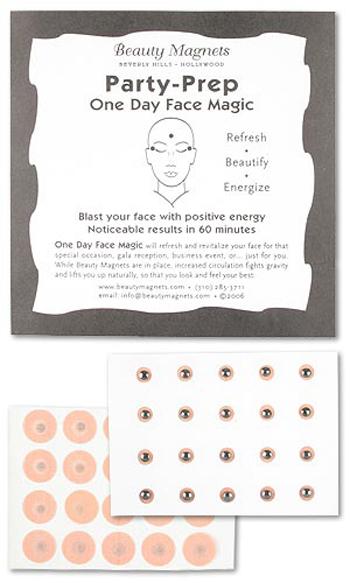 We've heard a lot of crazy ideas in the quest for beauty but magnets?
The company claims they "can quickly reduce puffiness under the eyes, increase circulation, diminish fine lines around the mouth and give skin an overall more youthful, healthy glow. Comfortable to wear, beauty magnets can be placed on the face and neck exactly where you need them. Results begin to show in as little as 30 minutes while you are relaxing, watching television or reading a book. Face and spirit reach a new level of balanced beauty, making you look and feel radiant."
Article continues below advertisement
Mascara Review : Voluptuous? We Checked It Out
You can get the "eye prep", the "Brow smoother," the "Anti-again line" and don't forget the "rescue kits."
By "blasting the face with energy", the magnets apparently revitalize and "de-stress" the face.
If anyone has tried the magnets, please let us know!
For more info. check out : Beauty Magnets
By Evan Hosie