Voluptuous? We Checked It Out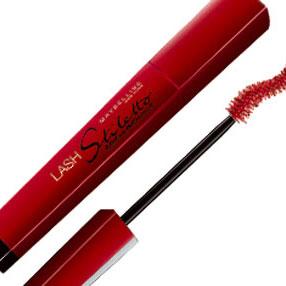 Yes, we're trying yet another mascara. Seems like there is a new one every week. This time we're experimenting with Maybelline's Lash Stiletto Voluptuous Washable Mascara, which promises to make skinny lashes longer and... more voluptuous.
Here's What The Company Says:
Only our dual action brush stretches as it thickens each lash for dramatic length and volume
Our rich cream formula adds the most seductive finish
Contact lens safe and Ophthalmologist tested
Here's What We Say:
It works. I don't know if our lashes we're more "voluptuous" but they certainly were fuller and more glam.
We have allergy eyes and the mascara didn't make us weepy, and came off easily at the end of the day.
$8.49 everywhere.
Article continues below advertisement