Eyebrow Guru Talks Emmy's: Vampy Brows Are In!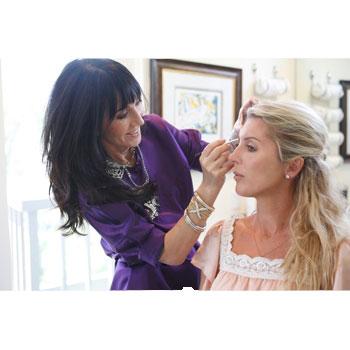 It is the week before the 2010 Emmy Awards and stars are busy getting peeled, colored and plucked for their long walk down the red carpet of Sunday's show. Anastasia Soare, the leading eyebrow guru and expert in Hollywood, has a busy week ahead of her tweezing the brows of her celebrity clients, including Julianna Margulies, Elisabeth Moss and Eva Longoria. While you may not be getting ready for a major award show, Anastasia offers some eye-opening advice for any special event you have coming up, as well as dishes on the arch-ing effect vampires will have on the fabulously faced starlets on the red carpet.
Article continues below advertisement
How many days/weeks before a big event should you have eyebrows done? Why this period of time?
"We never want to schedule brow shaping's for actresses the day before or the actual day of an event because there is too much running around between fittings, hair and makeup and your skin can become very sensitive to wax after a facial or with the application of makeup right after a shaping. I prefer 3-6 days before as this gives the skin enough time to be even with the skin tone of the face. When we remove hair with wax the dead skin in "exfoliated" off and can be slightly lighter in pigment for a day or two. In addition, in the event that there is any redness at all we want to be cautious and avoid this by shaping ahead."
Get Arched Like The Stars For Less!
Should brows be natural-looking for a big event?
"Award Shows and the red carpet events are really the perfect time to vamp up with a glam look. The stars will be very glamorous and not in everyday clothes so their brows should embody the glamour of Hollywood."
What will the red carpet trend be for brows during the Emmys?
"Brows will follow closely with hair and I have the feeling that the ultra feminine is back thanks to all the Vampire trilogies and True Blood, the starlets will make smoldering choices with clothes, hair and makeup. Brows will be high arched and of a medium to thick shape. We will use pencil and powder to highlight where the brow corners as well as the beginning and end of a "power shape". Think of Dita Von Teese as a modern example of your ideal Emmy's brow at this time. It is a little much for day to day but for this event, it will work perfectly in tune with the style I am going for. I have been looking over lots of Erte's work to get inspired for the right brow and as I mentioned it's all about glamour."