EXCLUSIVE: Montana Fishburne Says Twitter Hacked -- She Didn't Out Jamie Foxx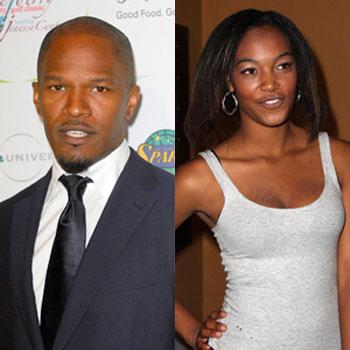 Jamie Foxx's legion of adoring female fans can relax – the superstar is not gay – at least, not according to Montana Fishburne.
After announcing her soon-to-be released porno flick, Laurence Fishburne's porn star daughter Twittered that Foxx is a homosexual who has a gay porno sex tape about to become public.
The problem, Montana tells RadarOnline.com, is that her Twitter account was hacked and she didn't make those accusations against Foxx.
Article continues below advertisement
In an exclusive interview with RadarOnline.com, Montana told us: "I heard about this from friends this morning. I knew nothing about it until I looked it up on the web. I've had no contact with Jamie Foxx on this".
The controversy began Sunday when a Tweet coming from Montana said: "Jamie Foxx has sex with guys."
Several posts continued to follow stating, "Jamie Foxx actually has a gay porno in the works with Vivid. Don't believe me just ask him about it and tell him I told ya'll."
Montana, 19, recently made news when she entered the pornographic film industry. She hopes her upcoming flick will make her famous.
But the Foxx controversy is not the kind of attention she wanted.
Foxx discussed Montana on his radio show, Foxhole Sirus and talked about what he would do if his daughter made a porn film.
Montana told RadarOnline.com she's not behind the Tweets and she thinks someone hacked her account..
She said, "I think he's a great guy and I'm hoping that he'll see my Vivid movie… in fact, if he wants, I'll send him a copy...just for research purposes, of course."