Exclusive
EXCLUSIVE: Lindsay Not Being Weaned Off Adderall, Says Her Lawyer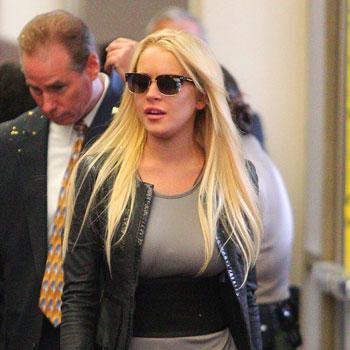 Lindsay Lohan is not being weened off the drug adderall, her lawyer Shawn Chapman Holley tells RadarOnline.com exclusively.
We've also learned that Lindsay does not have a roommate but is interacting with a small group of other patients at UCLA Medical Center, where she is undergoing 90 days of court-ordered rehab.
"Ms. Lohan is not in a locked unit at the hospital. It's a section of the hospital that treats normal people with various issues." Holley told RadarOnline.com. "I was with my client when she was admitted to the hospital on Monday morning."
Article continues below advertisement
Doctors are evaluating Lindsay's prescription drug intake and will make the necessary modifications.
"Her doctors are looking at what prescriptions she is currently taking, whether or not the dosages need to be increased, decreased or stopped," Holley told RadarOnline.com. "Lindsay's doctors are looking at everything she is taking, and determining what changes if any need to occur."
Day-to-day life for Lindsay brings her in contact with a small group of patients, a source told us.
"Lindsay doesn't have a roommate," the source said. "None of the patients on the unit she is in have a roomate, but Lindsay is interacting with other patients.
"It's a very small unit, and Lindsay will be receiving the best medical care while staying there."