EXCLUSIVE: Lindsay Lohan Will Still Star in Inferno, Says Director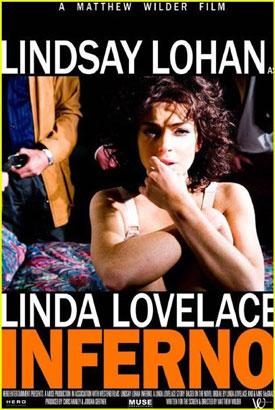 Lindsay Lohan is NOT going to being replaced by another actress for the lead role of porn star Linda Lovelace in the movie Inferno, RadarOnline.com can exclusively reveal.
The movie's director, Matthew Wilder, is furious at recent reports claiming that Nip/Tuck and Days Of Our Lives actress Sarah Scott was replacing Lohan, who is currently being treated at UCLA Medical Center in Los Angeles following her release from jail late on Sunday night.
Article continues below advertisement
Wilder even had to appease Lindsay's mom, Dina Lohan, who made a frantic telephone call to the director to address the rumors.
Wilder told RadarOnline.com: "There is no truth to these rumors whatsoever - Lindsay Lohan is still our number one choice. I don't know how this story started but I even took a call from a very upset Dina Lohan and I had to tell her that there was no need to panic.
"Neither my self or the producers have met with any Sarah Scott and we are still forging ahead with our plans.
"Look, even if Angelina Jolie wanted the role we would still be sticking with Lindsay Lohan, I can't make myself any clearer than that," Wilder added vehemently. "I don't know how this story got off the ground but I am not happy about it."
As she is currently undergoing treatment at UCLA it is very unlikely that Lohan heard about the replacement rumors, although her mom Dina was certainly did. According to the false report, her famous daughter was pulled from Inferno because of scheduling problems around filming and her three month rehab stint.
Article continues below advertisement
But Wilder has claimed that both he and the producers will work with the troubled star and hope to start filming with her around November time. Ironically, Wilder was recently turned away from Lynwood Correctional Facility when he tried to visit his leading lady.
Lohan and her team are hoping that Inferno will put her back on the map in Hollywood as she tries to get both her life and career moving in the right direction once again.
In recent years, as Lohan's personal life has been plagued with controversy - her movie career has gone into a tailspin as well. She has been missing from the big screen since 2007's psychological stripper flop I Know Who Killed Me, and her last hit was 2004's Mean Girls.
PHOTO: See Lindsay's New Mug Shot
Both Courtney Love and Anna Faris had been rumored to play Lovelace before Lohan emerged as the frontrunner.