EXCLUSIVE: Lindsay Lohan Will Get Outpatient Treatment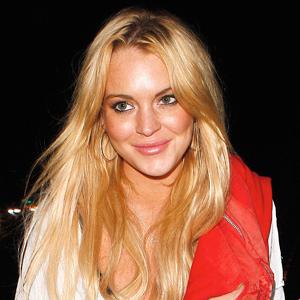 Lindsay Lohan is free from rehab, but she's not done with her treatment, RadarOnline.com has learned exclusively.
The controversial Mean Girls star will undergo outpatient treatment several times a week, one source close to the situation told RadarOnline.com.
"She doesn't have a choice but she's not fighting it," the source said.
RadarOnline.com broke the story that Lindsay was released from rehab at UCLA Medical Center on Tuesday, well ahead of the 90 days she had been ordered to stay there by Los Angeles Superior Court Judge Marsha Revel.
Article continues below advertisement
But treating physicians determined that Lindsay did not need that much in-patient treatment and put their findings in a report submitted to Judge Elden Fox, who recently took over Lindsay's case.
The judge agreed and freed Lindsay on Tuesday.
Lindsay's attorney Shawn Chapman Holley met with the judge on Monday, one insider told RadarOnline.com.
Danette Meyers, the prosecutor in Lindsay's case, was not present at that meeting, the insider added.
When RadarOnline.com checked the court files Tuesday, the judge's order releasing Lindsay was not there.
But the Lindsay's legal team and all parties involved in the case were already aware that the star was being released -- and hoped to avoid a media circus.
RadarOnline.com learned that authorities even devised a three-car decoy to mislead the media.
Lindsay's release was accomplished smoothly and she successfully left UCLA without being followed.
Now, she's ready to go back to work but must continue her treatment as an outpatient.
Her erratic attendance at court-ordered alcohol education classes angered Judge Revel and helped trigger the chain of events that led to Lindsay's incarceration.
But things are going to be different this time, the source close to the situation told RadarOnline.com.
"Lindsay is going to do what she has to do," the source said. "She wants this all behind her."