EXCLUSIVE: Leo DiCaprio Granted TRO Against Woman Who Claims She's His Wife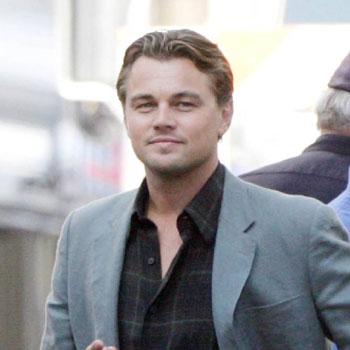 Leonardo DiCaprio has been granted a temporary restraining order -or TRO - against a "delusional" woman whose been stalking the Inception star and has even claimed to be his wife, RadarOnline.com has exclusively learned.
OFFICIAL COURT DOCUMENTS: Read The Complaint
The woman named in the order is Livia Bistriceanu, 41, of Chicago. The order - filed on August 25 in Los Angeles Superior Court - says Bistriceanu must stay at least 100 yards away from DiCaprio, his home, workplace or his car.
Article continues below advertisement
In DiCaprio's declaration for the TRO, the actor claimed Bistriceanu showed up to his home and would show up at businesses he was associated with. "I am frightened Ms. Bistriceanu and feel that my personal safety, and the personal safety of those around me is in jeopardy," the papers state.
"Without a restraining order, I fear that there will not be sufficient law enforcement mechanisms to keep Ms. Bistriceanu away from me, especially since she (1) apparently maintains a delusional belief that she is my wife and carrying my child Jesus, (2) has recently stated and/or threatened that we will live together 'forever...in His Kingdom (3) has managed to locate and identify my private residence, and (4) has evidenced a willingness to make physical contact to me regardless of consequences."
A quick internet search of her name yields some interesting hits. On one entertainment magazine's website, a comment under the name "Livia Bistriceanu" reads: "You know why I write to you. I am Leo's wife and he can't marry somebody else anymore. It's good it's not true they are together. He is supposed to be with me not with somebody else. He doesn't wanna take me home. I have money with him and he's spending it with sh... like that bi... Bar. I write to you to help me stop him doing this to me. He wanted what? Why you don't know about me?"
DiCaprio wants the TRO to become permanent - meaning it would be extended to three years; a hearing on that request is scheduled for September 10, 2010.