Exclusive
EXCLUSIVE: Jersey Shore's Angelina In Need Of New Manager, Hers Quits!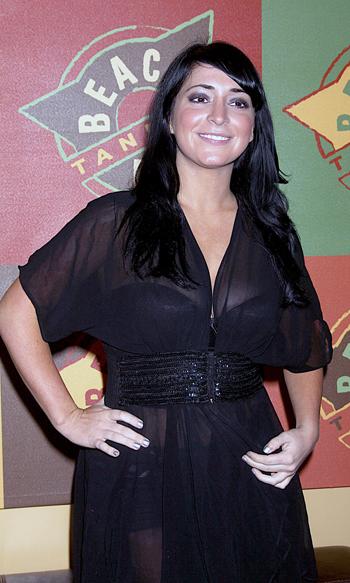 Angelina Pivarnick, the darling from "The Jersey Shore" is in need of a new manager as hers just got up and quit after just 6 weeks! The reality star's manager, Bryan Konoski, has just given his notice and RadarOnline.com has all the details.
In an exclusive statement to RadarOnline.com, Konoski says, "he has terminated his management relationship with Angelina Pivarnick and will no longer be representing her from this point forward. While I cannot comment on the exact reasons why I decided to end my relationship with her, I do think that she has a bright future ahead of her and I wish her all the best."
Article continues below advertisement
Konoski goes on to say that he worked very hard for the reality star and he was "extremely close" to landing her a contract to join a new show. His reasons for terminating his services with the reality star were not personal but purely professional.
"I had to make a business decision that was right for me and determined that Ms. Pivarnick just did not fit in with the direction that I wanted to take my business" Konoski says, adding "I truly hope that she can finalize the details of the new show and move forward in a positive direction. However, from now on, whatever she chooses to do will be without me by her side."