Exclusive
EXCLUSIVE: Jake Pavelka Turns Down Date Offer From Tiger Woods' Mistress Rachel Uchitel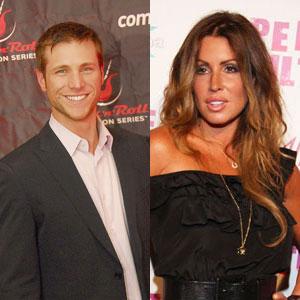 Rachel Uchitel may have once cast her spell on famous men like Tiger Woods, but the infamous mistress recently struck out with one high-profile bachelor: Jake Pavelka.
A source revealed to RadarOnline.com exclusively that Uchitel sent one of Pavelka's closest friends an email asking to be set up with the newly-single former pilot.
Jake recently parted ways with Vienna Girardi, his final pick as ABC's Bachelor, ending their engagement in a public mudslinging match complete with allegations of infidelity, lies, and questions about Jake's sexual orientation. The couple has not spoken since the heated taping of their televised reunion on June 24.
Article continues below advertisement
"What people don't understand is that was 24 hours after my publicist called me on the set of Drop Dead Diva saying the relationship was over. Vienna didn't call me, it was a publicist," Jake recently said in defense of his angry demeanor on the ABC special.
Despite his single status, Jake isn't planning on capitalizing on the recent Celebrity Rehab 4 alum's advances.
"Jake thinks she's probably a 'nice girl' but isn't looking to date anytime soon," the source said.