Exclusive
EXCLUSIVE INTERVIEW: Heidi Montag "Not In Costa Rica," Says Pal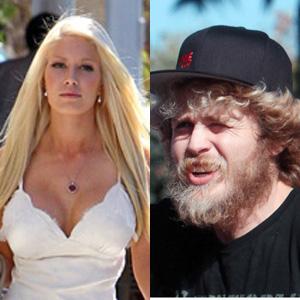 Heidi Montag is nowhere near Costa Rica and has no idea why Spencer Pratt might be spreading rumors that the two are there meeting, as has been reported elsewhere.
That's what RadarOnline.com learned exclusively when we spoke with Cougar Zank, the couple's good friend and former housemate.
"She is not in Costa Rica with Spencer," Cougar says. "She does not know why he is saying this."
Rumors were spreading Saturday that Heidi and Spencer were meeting in Costa Rica to discuss whether their alleged sex tape would be released or if they should do another reality show together.
Article continues below advertisement
It's just not true, Zank insists.
Heidi, who has filed for divorce from Spencer, also suspects her estranged husband may be in Costa Rica with a blonde look-alike.
Heidi Montag Denies There Is A Sex Tape
"He knows the area from 'Get Me Out Of Here...I'm a Celebrity'," Zank points out.