EXCLUSIVE INTERVIEW: Charlie Saxton Dishes On HBO's Hung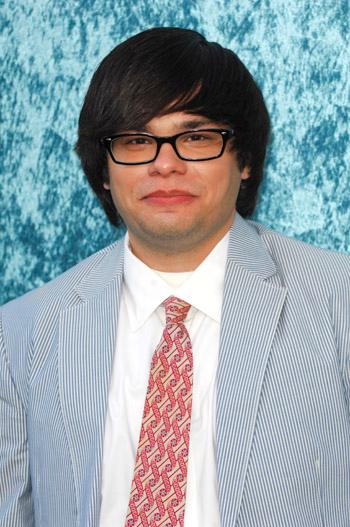 Season two of the HBO adult comedy Hung has critics and fans raving and RadarOnline.com got to know Charlie Saxton, who plays Thomas Jane's son Damon Drecker, in an exclusive interview.
"This season is definitely more about seeing other character's story lines, it's getting to know everyone else in the family.  Damon is still trying to find himself, he's still not really quite sure if he fits in anywhere in life really," Charlie said about his character.
Article continues below advertisement
Damon Drecker is the son of Ray Drecker, the male hooker who has everyone swooning in the Detroit suburbs. "He's reaching out to anyone and anything that will accept him," Charlie explained about Damon.
Without revealing too many details about the show, he said that his character finds himself in the middle of an emergency "that almost threatens one of Ray's biggest clients."
On and off set the characters have grown close.  Charlie, who is 20 and is just learning to navigate the streets of Los Angeles behind the wheel of his own car, but got some instructions from his co-star Anne Heche on freeway driving.  "Anne's husband gave her a ride to the set one day but he had to go pick up the kids so Anne asked me for a ride home.  I told her about my fear of freeways, so she said 'give me your keys' and she took my keys and drove fast as hell down the freeway. She drove really fast but I wasn't afraid because she knew what she was doing," Charlie remembered.
As for the adult nature of the show, Charlie said it isn't that exciting for the younger actors. "The kids are not on the set while the sex scenes are filmed, not because we're not allowed but because the kids aren't usually in the scene when that is happening."
Check out Charlie as Damon Decker on Hung on Sunday at 10pm on HBO.