Exclusive
EXCLUSIVE: Chris Lambton Tells Pals He's Been Asked To Be 'The Bachelor'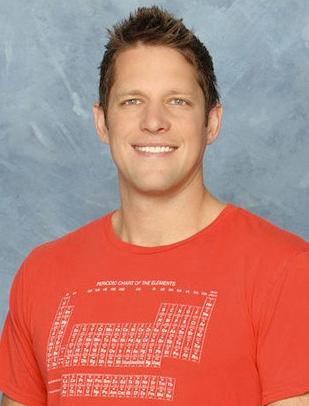 Chris Lambton is telling pals that he has been asked to be the next 'Bachelor' on ABC, RadarOnline.com has learned.
Bachelor fans have been campaigning for jilted suitor Chris to be the next main man, and apparently network execs agree that he's the perfect choice.
"Chris told his friends last weekend before the finale aired that the producers offered him the job," an insider told RadarOnline.com.
And here's where things get tricky: Chris is telling his friends that he turned down the role but other sources say his denial is a smokescreen!
Article continues below advertisement
"He said he doesn't want to do it and would rather stay on Cape Cod with his family," one pal told us.
But the Massachusetts native is simply trying to hide the truth, an insider said.
"Decisions are already underway for the next season with Chris L. as the Bachelor,"  the insider told RadarOnline.com.
VIDEO: Bachelorette Ali Sobs After Getting Duped By Frank, Dumped In Tahiti
Chris L. won the hearts of women across America on the Bachelorette, and since Ali sent him packing before their final date in favor of now-fiancé Roberto Martinez, the rumors have been rampant that he was asked to star in the next season of the show, which is expected to start filming in September.
ABC is getting increasingly secretive regarding their reality dating series and stars of their new show, Bachelor Pad, have been ordered to shut down their social networking accounts once the show premieres on August 9th.
"I'm supposed to deactivate my Facebook account during the entire show so I'll see you when I get back!!! Get ready for some hilarious entertainment!!!" wrote contestant Elizabeth Kitt.
RadarOnline.com previously reported that Lambton, a landscaper from Cape Cod, Massachusetts, had a trail of girls hitting on him since he became a TV star, but he is still looking for that special someone.
"He thinks the attention is fun." a close friend told RadarOnline.com.
EXCLUSIVE: Ali's Final Bachelorette Reject Is Already "A Hot Commodity"
"He is not one for fame," said a friend of Chris, who still lives with his dad and works with his brother.