EXCLUSIVE: Ali's Final Bachelorette Reject Is Already "A Hot Commodity"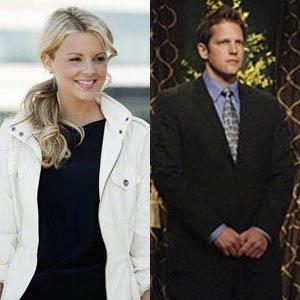 Bachelorette fans watched anxiously Monday as Ali Fedotowsky painfully told finalist Chris Lambton that she was in love with someone else, but RadarOnline.com has exclusively learned that heartbroken Chris has already moved on – and a trail of women are hot on his heels!
"He doesn't have a girlfriend right now but girls are asking him to hook up and leave bars to make out," a close friend and former Bachelorette contestant told RadarOnline.com.
Article continues below advertisement
"The girls are really after him, he's a hot commodity, they are telling him things like, 'I am so impressed that you know what you are looking for,' and 'I love how close you are to your family,'" revealed his pal.
But Chris L. doesn't plan to give up his heart – or his body – to the first woman who hits on him.
"He thinks the attention is fun... it's just not what he's looking for right now," said our source.
Article continues below advertisement
"The initial blow of her not wanting to be with him was really difficult, especially after he asked her dad for her hand, but he now realizes that he didn't want to settle down with someone who didn't feel as strongly as he did," revealed Chris's confidante.
"Seeing Ali on After The Final Rose was really hard for him because he had to sit face-to-face with her and he wanted to marry her. Watching loving moments of them together on the big screen brought back his feelings."
Despite his heartache, his friend tells us, "He knows he has to move on, and realizes he will meet someone."
While it's rumored that the Cape Cod native will be the next Bachelor, his friend isn't convinced.
"I would be surprised if he agreed to do it. He is not one for fame and isn't talking about it yet because he's not is ready to make a decision, it's too soon.
"He is not like Jake - he is not the type of guy who is scripted, he's real."
Female fans will pleased to hear that "Chris is the same guy off-camera as he is on. He is a good person as a friend, there's nothing he wouldn't do for you."