Exclusive
EXCLUSIVE BLOG: Jonathan Novack Dishes From Inside ABC's Bachelor Pad!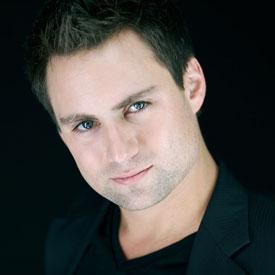 Article continues below advertisement
---
Ah...the Bachelor Pad.  It's like the messiah of reality TV - we've been waiting forever for this.
11 girls and eight guys in one house.   Babes, bikinis, bad history and big bucks makes for what is sure to be a maelstrom of drama...like a beehive of knives in your face.
So, we start off seeing the famous Mansion where all the fun will take place and our favorite Mansion greeter, Chris Harrison.  It was so awesome to be back here.  This house brings back memories of many things...drama, but also awesome times. I can't wait to see what the mansion has in store for me this time around.
Walking into the living room I was stoked to see Jesse B. from my season of The Bachelorette.  I knew at least I'd have one person on my side through the game.  Granted, when I saw Craig M. walk through the door I thought about hiding all my jackets, but I gave him a chance.  I have to say, while Craig is off his rocker (somewhere between completely insane and Charles Manson) I made an effort to just be civil with him that first week.  I think he did the same as best he could, so I'll give him credit for that.  Though that clearly didn't change the response he got from the ladies...he came in with an uphill battle.
Article continues below advertisement
I didn't really know any of the past drama between the guys and girls coming in.  Nikki and Juan - didn't know anything about that  But when Juan came in you could cut the tension with....a rose.  I had heard Kiptyn and Tenley had hung out after their seasons, and Elizabeth and Kovacs had dated...but to be honest, I had just heard rumors, so who knows what's true and what isn't.
Then there is Wes Wes Wes...one Wes for each girlfriend he had on his season of The Bachelorette. Beautiful Gia.  Beautiful Ashley.  Beautiful Gwen (Based on the question marks by her name, I guess even the producers don't know how old she is!)...still hot though.
One note from what Krisily said: I want to clarify that Kiptyn and I are roughly the same height.  Thank you.
Anyway, after all the introductions, we were all pretty relaxed that first day.  Then came the first challenge.  I had practiced shuffle board; I had practiced badminton; I had even practiced hop-scotch.  The ONE thing I didn't practice for coming into the house was TWISTER! Go figure. I was the first guy out.  Needless to say, I seriously thought I was being punked when Craig won the game.  Plus, I was concerned when he picked Elizabeth to go on his date.  If he had won her over, I'd have lost the most vocal person on my side against Craig.  But that's the thing with Craig, I don't think he's smart enough to play strategically. If he were, he probably would have given Elizabeth the rose.
Article continues below advertisement
So, we find out we're all living in bunk beds...in the same room.  The last time I slept in a bunk bed was when Chris Harrison was graduating from Really Awesome Reality Show school.
Michelle is a little crazy, but I didn't tell her that to her face...she was sleeping right near me.  Most of us invested in ear plugs to combat the snoring from a few people who apparently had mild sleep apnea.
The date card comes the next day for the first date.  Every girl in the house and their moms have now been hitting on Craig.  Really? No shame, ladies? A lesson to you guys out there: If you want to win over women, get really good at Twister.
Elizabeth brought out her A-game on the beach.  I even believe she wanted to kiss Craig.  Jesse Kovacs, you've got your work cut out for you with this girl.  Good luck.  In spite of her saucy efforts, Craig gives the rose to Jessie S.  This is what's so interesting about this game.  Jessie S. doesn't seem to be in as good with the other girls as Elizabeth.  However, Jessie S. seems to have some strange, masochistic connection with Craig that could play out in his favor later on.  And even if he did give Elizabeth the rose, would she really have his back later?  Who knows?  My head just exploded.
Article continues below advertisement
Then we have Jesse B. and Natalie.  (By the way, since when did Jesse become the most popular name in America?).  This guy had all the girls drooling instantly.  On my to-do list: buzz my hair, gain 45 pounds of muscle, and get a tattoo asap.
Part of my strategy this first week was to try and avoid getting into a relationship, for the very reason that caused Kovacs so much stress.  If you want to befriend all the girls, you might not want to get involved seriously with one.  That whole Elizabeth debacle almost cost him his rose.  He really needed to think that through a little more.  He shot himself in the foot - with like, an AK-47.
Poor Tenley getting locked in the bathroom with Michelle. That was just creepy. Tenley should have sang some songs to calm Michelle down. But Craig and Michelle had been talking quite a bit, from what I remember, so who knows what happened. It's all still just a bunch of rumors at this point.
And finally, my favorite person: Chrysanthemum...er.. Chrystal Light....Krisily! Got it.  Loved when she said she wanted to keep me around long because I'm gullible.  Did you know that word isn't even in the dictionary? Seriously. Look it up.
This brings us to the rose ceremony. Michelle got sent home for making Tenley cry and just being...nuts. And Juan went bye-bye because he simply could not be trusted.
Can't wait for next week! The house divides into two factions! This will be like Lord of the Flies...with boob jobs.
ABC's Bachelor Pad airs Mondays at 8pm on ABC