Exclusive
EXCLUSIVE: The Bachelor's Mary Delgado's DUI Police Report -- Read It Here!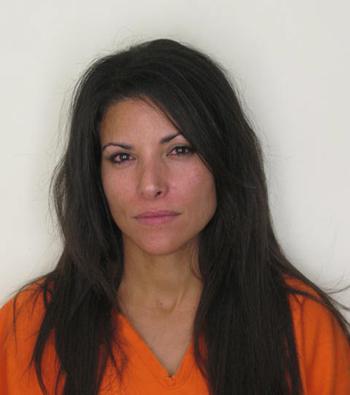 Mary Delgado, a former two-time contestant on The Bachelor, told police she'd had "one and a half glasses of wine" the night she was pulled over and arrested for DUI, according to the official police report obtained exclusively by RadarOnline.com.
READ THE POLICE REPORT HERE
Delgado, 42, was pulled over by police at 12:45 AM ET on August 12 in Tampa, FL for a broken front headlight.
According to the report, her arresting officer noticed a "distinct odor of an alcoholic beverage coming from the vehicle" and noted that Delgado had "bloodshot, watery and glassy" eyes. Delgado first told the officer she hadn't had anything to drink, shortly changing her story to "one glass of wine" before later admitting she had one and a half glasses prior to her arrest.
Article continues below advertisement
When asked to perform a standard field sobriety test, the report says Delgado also "swayed from side to side, failed to touch her finger to her nose" and "couldn't walk heel to toe in a straight line."
Delgado was arrested and taken to jail where she refused to take a breath test. She posted the $500.00 bail and paid another $173.75 to get her car out of impound.
The former Tampa Bay Buccaneers cheerleader was charged with a misdemeanor driving under the influence.
Delgado was a contestant on The Bachelor in both 2003 and 2004. In her second appearance on the show, she was ultimately proposed to by Bachelor Byron Velvick, a professional bass fisherman from Nevada.
This isn't Delgado's first run-in with the law. She was arrested in 2007 in Seminole, Florida on battery charges for allegedly punching Velvick in the face.
The couple never married and later went their separate ways.