Exclusive
EXCLUSIVE: Alicia Keys' Husband Owes Millions To Tax Authorities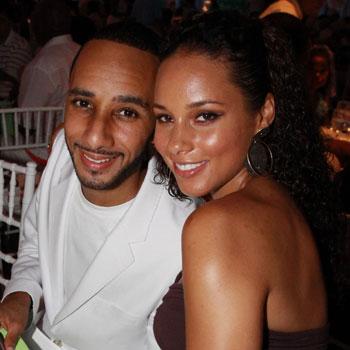 Alicia Keys' new husband, hip-hop producer Swizz Beatz, owes millions in taxes, RadarOnline.com has learned.
Read The Tax Documents Here
Superstar songbird Keys – who just married Beatz in Corsica before celebrities like Bono and Queen Latifah – is expecting their first child in November.
RadarOnline.com has discovered that Beatz (real name Kasseem Dean) has run up a whopping 35 tax liens in the past seven years alone. Beatz, 33, racked up over $4 million in unpaid taxes in three different states between 2003 and 2010 and still owes around $2.4 million to the tax authorities. RadarOnline.com contacted the various authorities in each state Beatz has outstanding accounts with and they confirmed that the money is still owed.
Article continues below advertisement
Keys and Beatz have had to endure nasty comments from hiss ex-wife Mashonda Dean, who blasted the singer via Twitter. While Dean claims she was still married to Beatz when he started dating Keys, the truth is that their relationship was over and they were legally separated.
Beatz and Mashonda (who took him to Manhattan Supreme Court over $334,000 in unpaid child support payments for their son Kasseem Dean Jnr, 4) divorced in May 2009.
Recently, Mashonda and her ex-husband seem to have called a truce after she told VIBE magazine last month that he was up to date with his alimony and child support payments.
She also revealed that she had met with Keys to discuss how they should co-parent her son Kasseem and that she regretted sending her original Twitter message blasting the famous singer.
But the relationship between the two women remains frosty. She told Vibe: "We don't talk. We don't have any business talking unless it has something to do with my baby."