e-Beauty Redefined: Sephora's Mobile Shopping Experience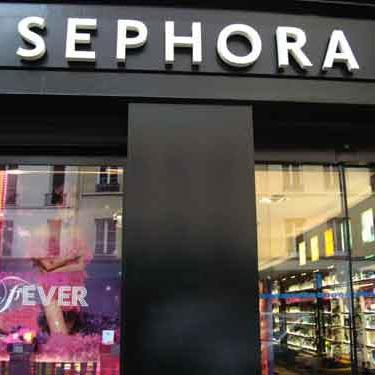 The last thing we need is another way to shop, but you know we're totally going to be addicted to Sephora's new shopping tool, SephoraMobile. With a kit of features that make shopping easy and fun, plus the innovative personalization feature, it's almost too easy!
Beauty Review: Change It Up Baby: Sephora Color Play
SephoraMobile allows users to browse any of its products -- anytime, anywhere from all smartphones.
Article continues below advertisement
It includes special features such as: quick and easy purchasing right from your phone; detailed ratings and reviews of all the products; a log of all of your past purchases; a shopping cart you can bookmark products you have an eye on; GPS tracking to your nearest Sephora location; insider rewards, and much, much more.
"We recognized early on that our clients are increasingly accessing our site from their smartphones, and set out to provide them with a seamless experience no matter how they shop with us," Sephora's Julie Bornstein told RadarOnline.com.
Kristen's New Do: Love It Or Hate It?
While SephoraMobile is accessible from all smartphones, all of the unique functions of SephoraMobile will also be available on the soon-to-be-launched Sephora Beauty-to-Go application for the iPhone, iTouch and iPad.
For more info, visit www.Sephora.com from your smartphone. Now excuse us since we have some shopping to do!