David Letterman To Make First Appearance On The View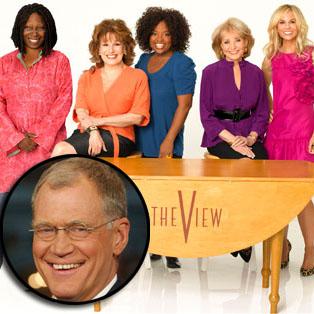 This should be good.
David Letterman is going to make his very first appearance on The View when it launches its 14th season on September 7.
The show will also be noteworthy because it marks the return of Barbara Walters, who's been recovering from open-heart surgery for the past few months.
VIDEO: Whoopi Makes "No Apologies" For Backstage Fight With White House Gatecrasher
Other guests scheduled that week include former Secretary of State Colin Powell and actor Danny DeVito.
Article continues below advertisement
ABC has also announced that The View will repeat its show with President Barack Obama on Labor Day, September 6.