Exclusive
CHEEKY PHOTOS: Snooki's Full Moon Over The Jersey Shore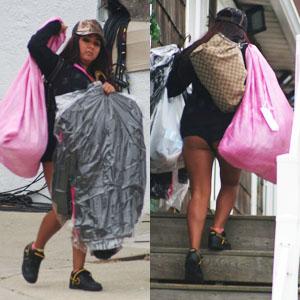 In true Snooki style, the Jersey Shore's most famous "guidette" chose to run errands while letting it all hang out!
While taking care of her GTL, Snooki flashed her VPL (Visible Panty Line) and RadarOnline.com brings you the exclusive photos.
Without leaving much to the imagination, Snooki got "cheeky" as she unloaded groceries and dry cleaning from her car – revealing her visible panty line.
It's not the first time Snooki has left her bottom hanging out for all to see and somehow we think -- it probably won't be the last!
Article continues below advertisement