Charlie Sheen Pleads Guilty To Misdemeanor Assault, Ordered To Go To Rehab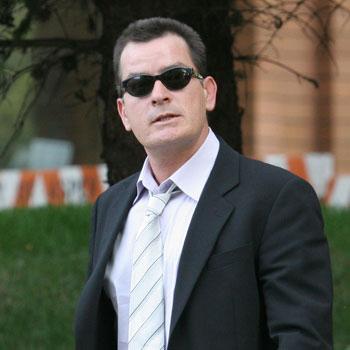 Charlie Sheen and his legal team struck a plea deal in an Aspen court on Monday regarding his domestic violence case, RadarOnline.com has learned. The actor pled guilty to misdemeanor assault and was ordered to spend 30 days in a Malibu rehabilitation center. The other charges- felony menacing and a criminal mischief misdemeanor- were dismissed.
"I'm very grateful to the court and to the people of Pitkin County," Sheen said in a statement. "I look forward to complying with the court's decision, getting on with my life and putting this behind me."
Article continues below advertisement
The actor faced-off before Judge James Boyd at Pitkin County Court in Colorado in connection with his alleged 2009 Christmas Day assault on his estranged wife Brooke Mueller.
Besides checking into Promises Treatment Center in Malibu, Sheen has to do 36 hours of anger management and must pay the court costs and fees incurred. He can begin his 30-day stint at Promises in 30 days time and will be on probation for three months.
Mueller was not present in court.
AUDIO: Sheen Wife's 911 Call, Scared For Her Life
Since the alleged assault took place, the Two And A Half Men star has been involved on a legal roller coaster ride as his legal team desperately tried to reach a plea deal with the Aspen District Attorney's office.
The DA's office had previously offered the actor thirty days in jail (which could have been reduced to fifteen for good behavior) and participation in a work release program.
Police Affadavit From Sheen's Arrest
However, at the last minute, Sheen was deemed ineligible for the program which would have allowed him to spend the day outside of the jail working at a local theatre. Sheen also believed he would have been allowed to smoke, which turned out not to be the case.
Two and a Half Men is due to start filming again on Friday, August 6.